Date: Jan 15, 2023
Location: Antalya, TR
Company: Getinge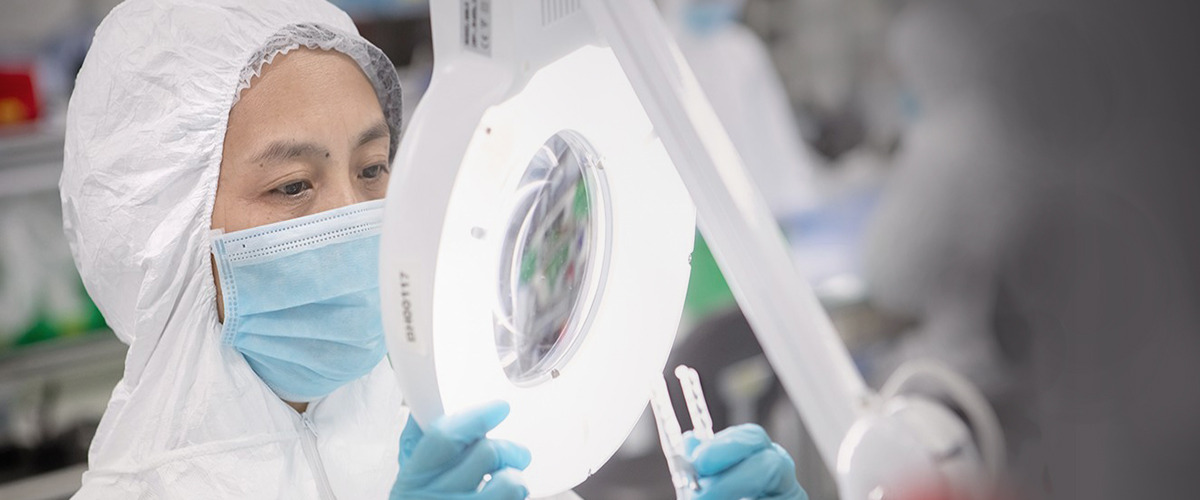 At Getinge we have the passion to perform
Join our diverse teams of passionate people and a career that allows you to develop both personally and professionally. At Getinge, our passion is to secure that every person and community have access to the best possible care, offering hospitals and life science institutions products and solutions that aim to improve clinical results and optimize workflows. Every day we collaborate to make a true difference for our customers – and to save more lives.
Are you looking for an inspiring career? You just found it.
Oualifications:
•    Bachelor's degree in Biomedical Engineering 
•    New graduated or experienced in an industrial environment (multinational environment / medical industry is an asset) 
•    Excellent command of both written & spoken English;
•    Good knowledge of MS Office applications and an applicable knowledge of CAD (AutoCAD is preferred
•    Knowledge of CAD (3d modelling is an asset)
•    Background & experience in project & production engineering, as well as R&D issues
•    Good knowledge of problem solving tools (knowledge of 6 Sigma tools is a plus)
•    No military obligation for male candidates
•    Having ambition to develop his/her carreer in the medical industry
•    Strongly creative with an analytical mind, able to use initiatives
•    Able to work with multinational teams
•    Good team working skills with the willingness to accomplish tasks in harmony with the other team members
•    Interested and eager to learn & update his/her knowledge
•    Disciplined way of working with a high ability to concentrate on both processes & results
•    A critical mind with the desire & ability to put designed solutions into practice
•    Demonstrative experience in documenting work procedures
•    Ability to take part in the planning & implementation (taking on the leading role if required) of significant projects as part of a multi-disciplinary team
Job Description:
•    Design & management of new transfer projects including workflows, equipment, material, etc.
•    Ensuring that the production output meets the KPI's in terms of quality, quantity, scrap level & safety, etc.
•    Participating in process development researches and implementing results with concern for his/her perimeter
•    Proactive in finding permanent solutions for engineering problems
•    Not restricted to work during night shifts
•    Taking an active role in the selection & purchasing of equipments & machinery
•    Drive the integration of new technologies in terms of equipment designs/upgrades
•    Developing & implementing plans to improve quality, efficiency & the reducing of costs
•    Determination of the bottleneck production, performing researches for debottlenecking, process improvement & development to increase productivity & minimize the costs
•    Preparing the main database (BOP, BOM, equipment data, etc.) as well as monitoring revisions, applying the analyses to the Document Management System
•    Management of internal improvement activities & CAPAs
•    To follow and record the processes related to the biocompatibility of the raw materials and materials used in the products and/or production processes.
•    To identify and follow the changes and requirements related to the general biocompatibility concept of the products.
•    To carry out, report and compile biocompatibility tests through internal/external sources or laboratories.
•    To provide theoretical/practical support to the production support/engineering team regarding raw material problems within the framework of the Biomedical discipline. 
About us 
Getinge is on an exciting transformation journey constantly looking for new ways to innovate together with our customers to meet the healthcare challenges of the future. We are committed to diversity, equity and inclusion and to sustainability with a goal to be CO2 neutral by 2025. We believe in giving our employees the flexibility they need and make every effort to foster a learning culture that supports their personal development and creativity. Our passionate people hold our brand promise 'Passion for Life' close to heart. 
If you share our passion and believe that saving lives is the greatest job in the world, then we look forward to receiving your application and resume. We hope you will join us on our journey to become the world's most respected and trusted medtech company.