Date: Feb 25, 2023
Location: Copenhagen, DK
Company: Getinge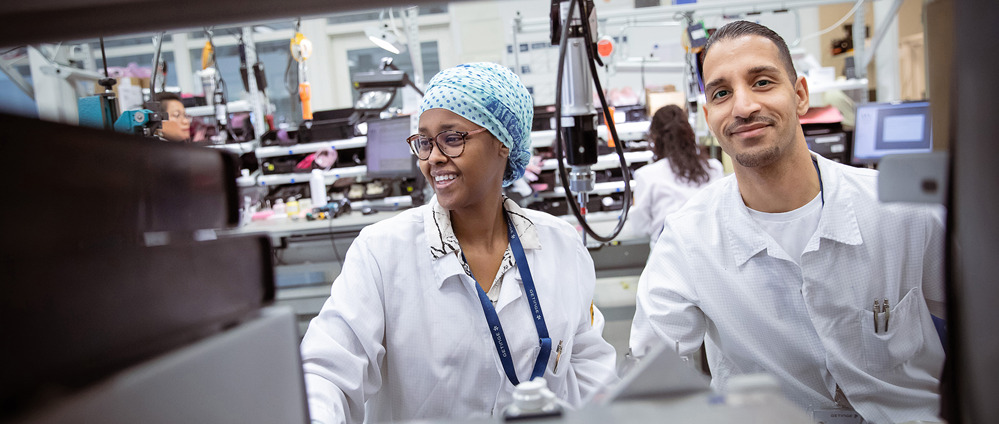 At Getinge we have the passion to perform
Join our diverse teams of passionate people and a career that allows you to develop both personally and professionally. At Getinge, our passion is to secure that every person and community have access to the best possible care, offering hospitals and life science institutions products and solutions that aim to improve clinical results and optimize workflows. Every day we collaborate to make a true difference for our customers – and to save more lives.
Are you looking for an inspiring career? You just found it.
Getinge is looking for an engaged Lead .NET Software developer to join and guide the Getinge Online team within the Digital Health Solutions organization (DHS). DHS delivers hospital efficiency keys to help optimize workflows in sanitary services departments, operating rooms, and the patient journey. By supporting and simplifying workflows and communication channels for healthcare professionals, their products help customers deliver efficient and high-quality patient care. Our connectivity solution Getinge Online is used in hospitals worldwide to gain insights and enhance quality and efficiency in operating rooms, sterile reprocessing, and intensive care units. Getinge Online gives instant access to equipment data and serves as our portal to the world of Getinge services such as automatic replenishment of consumables, remote diagnostics, predictive services, and much more.
We are a community of developers with effective relationships with many satisfied clients. We are committed to understanding the client's needs and are on a mission to simplify the journey of safety from our services.
 
As a Software Developer in our community, you will be involved and guide the team in all parts of the ever-expanding circle. You will be liable for creating new functionality and working on existing ones, migrating living functionality to a new architecture as well as formatting integrations between our diverse IT solutions. You will be a piece of a board team that works from Copenhagen all the way abroad. 

At Getinge we value growth and Development along with work-home balance.
 
Day-to-day commitments will include:
Partaking in the team scrum activities
Implementing C# code
Collaborate regarding quality, security, and delivery
Participating in sprint refinement and sprint planning activities
Contributing to company-wide innovation
 
Your primary work tasks will also include the:
Provide general support to the project team in a manner complementary to the company. 
Mentoring and encouraging developers during the performance
Taking part in defining and enhancing the software test strategy
 Supporting the Designers and Architects in defining new features
 Partaking in cross-departments activities to create better help for the clients
Getinge is looking for sincere individuals, who are agile, and resilient, take accountability for their growth and focus on gaining excellence. They never compromise on quality and always act responsibly remembering that the customers always come first. They enjoy collaboration and working in diverse and international teams and embrace the future. If you love change, Getinge can make sure that you stay that way!

As a Person, You Are:
Driven by delivering high-quality results
A team player with a great ability to communicate and a willingness to share your thoughts and ideas with others
Willing to maintain the development of your skills within architecture and system design
Excellent at communicating in English – written and spoken
Willing to take a leading role in the team
You are a true team participant with programming skills. You have an understanding of developing different high-quality distributed software solutions for Windows-based web, and mobile platforms in the .NET framework using C#. 
About us 
Getinge is on an exciting transformation journey constantly looking for new ways to innovate together with our customers to meet the healthcare challenges of the future. We are committed to diversity, equity and inclusion and to sustainability with a goal to be CO2 neutral by 2025. We believe in giving our employees the flexibility they need and make every effort to foster a learning culture that supports their personal development and creativity. Our passionate people hold our brand promise 'Passion for Life' close to heart. 
If you share our passion and believe that saving lives is the greatest job in the world, then we look forward to receiving your application and resume. We hope you will join us on our journey to become the world's most respected and trusted medtech company.