Date: Sep 2, 2021
Location: GB
Company: Getinge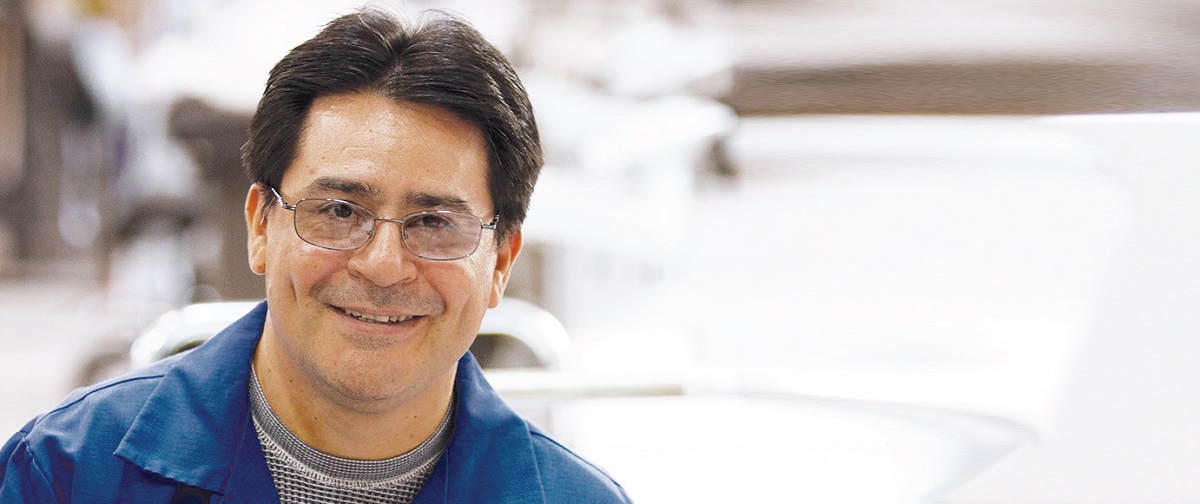 Together we can make a difference
At Getinge we are dedicated and passionate about helping our customers save lives and ensure excellent care. A career at Getinge provides career opportunities that both inspire and challenge. Here, you can make a difference every day.
Company: Getinge Limited
Position: Critical Care Account Manager
Location: South Central / South West UK 
Hours: 40 hours per week, Full Time
Contract: Permanent
Salary: Competitive
Together we can make a difference
At Getinge we are dedicated and passionate about helping our customers save lives and ensure excellent care. A career at Getinge provides career opportunities that both inspire and challenge. Here, you can make a difference every day. Our cultural values reflect our Passion for Life vision. We incorporate our five core values in everything we do - Passion, Collaboration, Openness, Excellence and Ownership. Getinge, a global medical devices company, are looking to recruit an Account Cinical Manager for our Acute Care Therapies team.
Job Purpose:
To champion and drive forward the growth of the business within the designated territory, by developing relationships with key influencers. To provide specialist sales support to key customers/clinicians who in turn provide the best possible solutions for patient care. To promote the range of Ventilation, Aneathesia and other additional Critical Care products manufactured and marketed by Getinge
Key duties and responsibilities:
Meet sales targets / establish opportunities and develop strategies to maximize opportunities

Deliver and execute territory business plans as agreed with national sales manager

Provide sales support to customers on a daily basis with therapy selling, education, evaluations and follow up visits

Implementation of all key educational programs and tools where appropriate

Assist regulatory and marketing, with implementation of needed action items

Plan clinical support activity to effect growth and maintain the safe and effective use of products.

Provide regular updates and proper intelligence on all activities to Sales Manager

Create and update all training documentation for Getinge UKI customers.

Work closely and support the Clinical application specialists on trials, installations and demonstration's within accounts on the CC Getinge Portfolio

Conduct your duties within a theatre and critical care environment, maintaining the highest level of professionalism

Seek new opportunities within accounts whilst training.

Preparation and execution of customer training workshops.

Support promotional activity as directed by sales management.

Train and educate throughout the whole sales cycle, address clinical questions and issues.

Responsible for timely completion of administrative tasks, projects and the CRM is maintained, kept up to date regularly. Ensuring all opportunities and contacts are captured, updated and accurate.

It is essential to have excellent written and spoken English
Quality System Duties and Responsibilities:
Responsible for ensuring that he/she follows Company procedures (includes quality and health & safety).

Work with the Quality Manager to ensure all internal processes and product offerings are smooth / mitigated against issues, and lines of accountability are clearly defined.
Knowledge:
 

Educated to A-level standard or equivalent. Degree in a relevant subject such as a science, biomedical/biological science or medical subject would be advantageous.

Multi-role sales experience including direct selling, influencing, collaboration and customer management

Most likely from a Healthcare sales background with  strong commercial awareness and understanding- essential

Clinical experience in operating theatres, ICU environment – desired but not essential

Previous experience of the commercial sector in the ICU /Theatres arena –  desired but not essential

Knowledge of KOL's across all accounts and hospital departments within the territory area – desirable.
Skills & Ability:
Excellent understanding of the NHS procurement processes and tendering - frameworks – essential.

Presentation skills – essential

Delivery of training / coaching programs – essential

Strong Sales background / organisational skills - essential

Ability to master technical knowledge regarding product and its clinical use- essential
Personal qualities:
Interpersonal skills, and the ability to communicate with and build strong working relationships with internal and external stakeholders.

Conscientious character and takes ownership of good customer experience

Demonstrate a motivated and passionate approach to work, taking ownership for tasks.

Planning and organizing to manage time, KPI's and workload effectively.

Must have an ability to respond to problems in an innovative and pro-active manner, demonstrating a robustness of attitude. 
Others
It is essential to have excellent written and spoken English.

UK Requirements: Eligibility to work in the UK (essential).

Driving License: Required to hold a valid UK drivers license, preferably a clean license but no more than a maximum of 3 penalty points

Travel: Ability to travel within the UK and abroad with overnight stays as and when required.

IT skills with experience in the use of MS Office Software and Web Internet based communication - essential.
Internal and External Contacts:
Main contacts, internal:
UKI CC Sales Teams, UKI Sales Manager

UKI Service Team

UKI Back Office -- Sales Office, Finance
Main contacts, external
Contacts within both private and public hospital
Special Features/Conditions:
This is a full time, permanent position.

Due to the nature of this role, there may be a requirement to undertake work outside of normal hours i.e. evenings, weekends and bank holidays.

The company may expect you to undertake other tasks outside of this job description.

This job description is not exhaustive and may be updated from time to time.
We look forward to receiving your application.