Date: Feb 26, 2023
Location: Delft, NL
Company: Getinge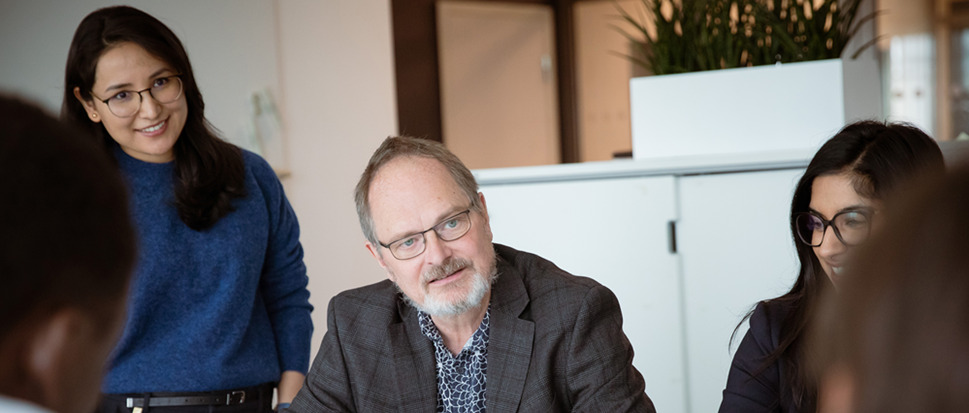 At Getinge we have the passion to perform
Join our diverse teams of passionate people and a career that allows you to develop both personally and professionally. At Getinge, our passion is to secure that every person and community have access to the best possible care, offering hospitals and life science institutions products and solutions that aim to improve clinical results and optimize workflows. Every day we collaborate to make a true difference for our customers – and to save more lives.
Are you looking for an inspiring career? You just found it.
Voor de Life Science sector zijn wij voor onze Getinge Applikon locatie op zoek naar:
Team Lead Purchasing
Heb jij ervaring binnen de techniek en vind je het leuk om op een inkoopafdeling te werken en deze aan te sturen? Lees dan verder en kom erachter of deze functie bij jou past!
Het voornaamste doel van de Team Lead Purchasing is het ondersteunen van de inkoopmedewerkers in de dagelijks uitoefening van de hun taken. Daarnaast ondersteun je de afdeling administratief en bewaak je de inkoop van standaard en niet standaardartikelen. Je staat in nauw contact met collega's van verschillende afdelingen en externe inkooprelaties/ leveranciers, voor het opvragen van offertes van de benodigde materialen of diensten. Hiernaast beheer je jouw portefeuille met betrekking tot prijs, leveringsvoorwaarden, kwaliteit en verpakking. Als Team Lead Purchasing ben je verantwoordelijk voor de tijdige levering van de benodigde materialen, hiervoor maak je zo nodig afspraken met leveranciers en plaats je zelfstandig bestellingen in het systeem.
Kerntaken en verantwoordelijkheden kunnen zijn, maar zijn niet beperkt tot:
Ondersteunen, motiveren en trainen van de inkoopmedewerkers.

Het inregelen en bestellen van koop- en maakdelen.

Het samenstellen en beheren van besteldossiers.

Het opvolgen, controleren en verwerken van opdrachtbevestigingen.

Het beschikbaar stellen van inkoopgegevens aan project en productteams.

Het aanspreken van leveranciers op nog niet bevestigde levertijden door rappelleren en reclameren.

Het afhandelen van kwaliteitsissues van geleverde materialen.

Het deelnemen aan evaluatiebijeenkomsten voor projecten.

Het tijdig beschikbaar stellen van up-to-date prijzen en levertijden in het ERP-systeem.

Rapporteren van knelpunten m.b.t. de schikbaarheid van materialen en/of diensten.
Kennis, vaardigheden en ervaring
Afgeronde HBO-opleiding, bij voorkeur een technische achtergrond.

Nevi I (Nevi II is een pré)

Dienstverlenende instelling richting interne klanten.

Uitstekende communicatieve vaardigheden, zowel in woord als geschrift.

Goede beheersing van de Nederlands en Engelse taal (mondeling en schriftelijk)

Een flexibelle en proactieve werkhouding.

Uitstekende organisatorische capaciteiten.

Accuraat
About us 
Getinge is on an exciting transformation journey constantly looking for new ways to innovate together with our customers to meet the healthcare challenges of the future. Our passionate people hold our brand promise 'Passion for Life' close to heart. 
If you share our passion and believe that saving lives is the greatest job in the world, then we look forward to receiving your application and resume. We hope you will join us on our journey to become the world's most respected and trusted MedTec company.