Date: Jan 14, 2022
Location: Denver, CO, US
Company: Getinge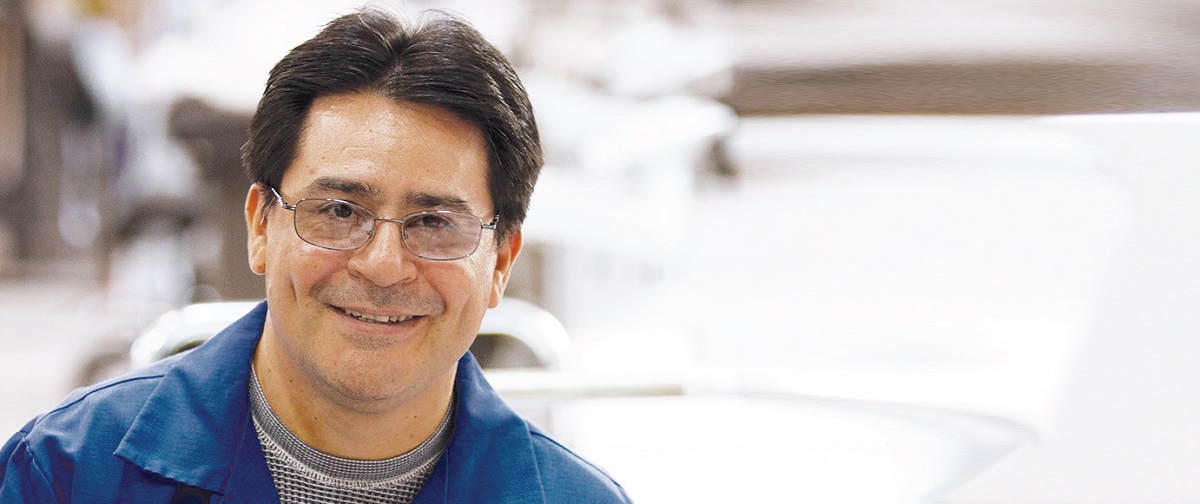 Together we can make a difference
At Getinge we are dedicated and passionate about helping our customers save lives and ensure excellent care. We provide innovations for operating rooms, intensive-care units, sterilization departments and for life science companies and institutions. Our portfolio combines well-known product brands such as Maquet, Pulsion, Atrium, Lancer and Datascope – just to name a few.
A career at Getinge will provide career opportunities that both inspire and challenge. Here, you can make a difference every day.
Steritec Products Inc., a member of the Getinge Group, manufactures sterilization and cleaning medical device consumables using ink technology. We manufacture and print highly specialized proprietary inks that undergo specific color changes when exposed to different sterilization conditions in hospital and industrial/pharmaceutical sterilizers.

We are located in the beautiful Inverness Business Park in Englewood, CO. We offer a generous benefit package (medical, dental, vision, life, LTD, 401(k) as well as PTO, company-paid holidays and much more) all effective first day of employment!

Job Function Summary:
This position will be primarily responsible the design of consumables products and automation in a quality systems FDA and ISO 13485 regulated environment.  The R&D Engineer II will play a key role in the design and process development of patient-centric, safe, reliable, and innovative devices.  The R&D Engineer II will report directly to a R&D Engineering Manager and will be working both independently and in the R & D team.  Duties will include prototype development, scale-up, and testing/validation of products and automated solutions for production.
All steps in the design phase of the products are required to be properly documented in laboratory notebooks and design documents by the R&D Engineer II in accordance with local and corporate procedures. 
 
R&D Engineer II is responsible for safe handling of chemicals and control of hazardous waste.

Job Functions: 
•    Works with the R&D Engineering Manager, Research & Development Director, and other R&D engineers/scientists and technicians in achieving product development objectives and goals in a timely manner.  
•    Creates innovative solutions aligned to the product pipeline.  Makes basic decisions that involve direct application of technical knowledge and performs work in a structured environment under direction from R&D Engineering Manager. 
•    Creates experimental plan, data and reports.  Analyzes results of experiments, information and standard practices using established protocols and methodologies to solve problems.
•    Excellent understanding of design controls and procedures as specified by Research and Development Director and the QMS.   Follows the NPD Stage Gate Process and R & D Operating Model for new development projects.
•    Independently leads projects ranging in small to moderate complexity.
•    Responsible for assisting in mentorship and training of junior engineers.
•    Responsible for the development of automation, scale up, and validation of equipment as necessary.  Required to be a contributing member of validation teams and the development manufacturing processes in an FDA regulated environment using current Good     
     Manufacturing Practices.
•    Tests equipment and products to ensure conformance to FDA and ISO regulations.  Works on projects as assigned by R&D Engineering Manager.
•    Conducts work on site in compliance with all quality and safety rules and regulations.
•    Trains Quality Control and Research & Development technicians on equipment as necessary.
Required Knowledge, Skills and Abilities: 
•    Bachelor's degree in Engineering or equivalent work-experience required. 
•    Master's degree in Engineering preferred
•    The person in this position will need to think outside the box, be confident in their abilities, and carry out design projects autonomously as assigned.
•    Knowledge of automation, sterilizers, plumbing, electrical, RF, integrated circuits and prototype development is highly desired.
•    Previous medical device development experience, preferably in the consumables/single use market segment.
Minimum Requirements:  
•    Minimum of 5 years of experience as a product development engineer in a regulated environment. 
•    Extensive Knowledge of medical device development, equipment and process qualification, automation, and Good Manufacturing Practices. 
•    Prove good track record of previous engineering development projects. 
•    Ability to read, interpret and test according to ISO/FDA standards and guidance documents.  
•    Need to possess excellent computer skills in:
Microsoft Office
SolidWorks

Preferred Skills: 
•    Knowledge of the regulatory and compliance requirements of device and products design controls and manufacturing in US/ROW.
•    Experience in multiple sterilization modalities is highly desirable. 
•    Experience in electrical and/or mechanical automation engineering is preferable. 
Quality Requirements 
•    Build Quality into all aspects of work.
•    Ensure compliance to all FDA and ROW Quality & Compliance regulations.
•    Attend all required Quality & Compliance training as specified.
•    Adopt the "Beyond Compliance Quality Culture" in the work environment; always meet and exceed requirements.
•    Must practice verbatim compliance (exact compliance, no interpretation) with corporate Quality and Regulatory procedures.
•    Must be able to promptly report any non-compliance issues to Director QA, RA, Compliance officer or appropriate administrator, including the Compliance Hotline.
•    The R&D Engineer II will be exposed to significant amount of the corporation's intellectual property.  Good control of documents and discretion is required.

Environmental/Safety/Physical Work Conditions:  
•    Responsible for understanding and conforming to the Environmental Policy to ensure that significant environmental aspects that relate to actual or potential impacts with their work are executed to minimized the effects on the environment.
•    Responsible for bringing to the attention of management any potential improvements that could reduce our environmental impact or to report activities that could result in a negative impact to the environment.
•    Responsible for understanding and conforming to the Health and Safety Policy to ensure that the significant risks that relate to actual or potential hazards with their work are identified.
•    May work extended hours during peak business cycles.
•    Must wear appropriate PPE as required per job. Hearing necessary to receive and reply to outside contacts and employees. 
•    Ability to speak clearly in order to communicate with customers, vendors and employees in person. 
•    Must be willing to work in both sitting and standing positions for long periods of time, up to 8 hours per shift. Some bending, stooping, reaching and lifting (up to 15 - 20 pounds) is required on occasion.  
•    Willingness to frequently move to various locations within building.
The physical demands described here are representative of those that must be met by an employee to successfully perform the essential functions of this job.  Reasonable accommodations may be made to enable individuals with disabilities to perform the essential functions.
Supervision/Management Of Others:
N/A
Internal and External Contacts/Relationships:  
•    Works with multiple departments on a regular basis (e.g. engineering, project managers, and production).
Disclaimer:
All job requirements are subject to possible modification to reasonably accommodate individuals with disabilities.  Some requirements may exclude individuals who pose a direct threat or significant risk to the health and safety of themselves or other employees. This job description in no way states or implies that these are the only duties to be performed by the employee occupying this position,  it is not an exhaustive list of all responsibilities, duties and skills required for the position. Employees will be required to follow any other job-related instructions and to perform other job-related duties requested by their supervisor in compliance with Federal and State Laws.
Requirements are representative of minimum levels of knowledge, skills and/or abilities.  To perform this job successfully, the employee must possess the abilities or aptitudes to perform each duty proficiently.  Continued employment remains on an "at-will" basis.
We look forward to receiving your application. If you share our passion and believe that saving lives is the greatest job in the world, then we look forward to receiving your application. We hope you will join us on our journey to become the world's most desired medtech company.

Nearest Major Market: Denver