Date: Jul 28, 2022
Location: Halmstad, SE
Company: Getinge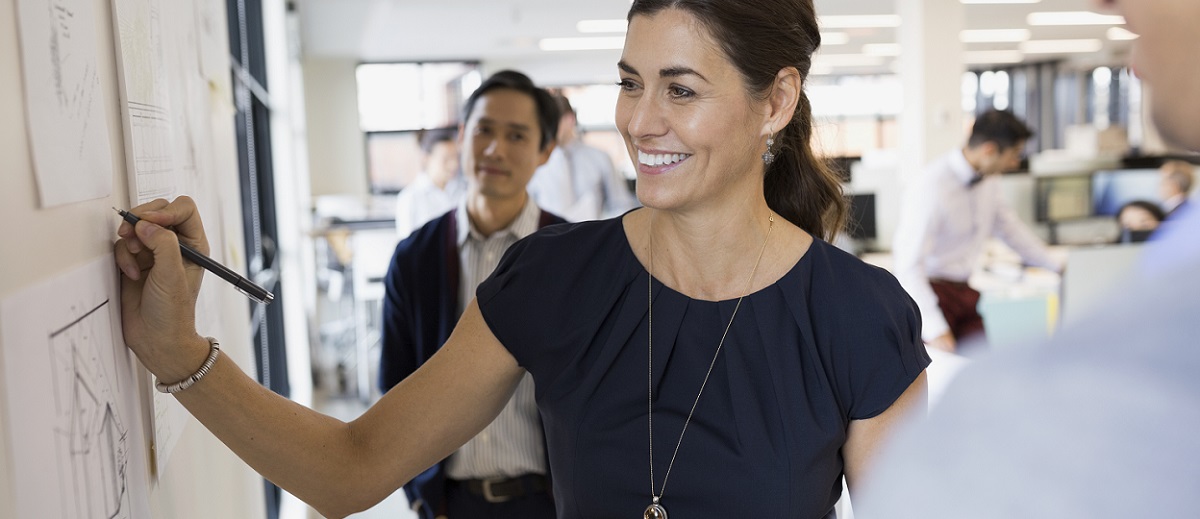 At Getinge we have the passion to perform
Join our diverse teams of passionate people and a career that allows you to develop both personally and professionally. At Getinge, our passion is to secure that every person and community have access to the best possible care, offering hospitals and life science institutions products and solutions that aim to improve clinical results and optimize workflows. Every day we collaborate to make a true difference for our customers – and to save more lives.
Are you looking for an inspiring career? You just found it.
Tillsammans kan vi göra skillnad.
På Getinge strävar vi efter och brinner för att hjälpa våra kunder att rädda liv och tillhandahålla utmärkt vård. Ett jobb på Getinge erbjuder både inspirerande och utmanande karriärmöjligheter. Här kan du göra skillnad varje dag.
Getinge befinner sig i en spännande och intensiv tillväxtfas och vi söker nu en ingenjör till R&D hos Getinge Sterilization AB i Getinge.
Om rollen
Som Ingenjör inom R&D kommer du att arbeta i ett engagerat team av ingenjörer med anpassningar, utveckling och produktunderhåll av Sterilisatorer och dess tillhörande kringutrustningar. R&D består av drygt 35 personer inom flera kompetensområden som jobbar med ett högt kundfokus genom alla led och ett väldigt öppet och stödjande arbetsklimat.

Avdelningen R&D behöver växa för att möta efterfrågan och axla ansvaret för våra senaste maskiner, med tillverkning i Polen. Elgruppen är en del av R&D avdelningen och består idag av 2 personer, tjänsten kommer rapportera till R&D:s Engineering Manager.

Det är en mångfacetterad roll där du blir en viktig kugge i samarbetet med vår polska tillverkningsfabrik och kommer driva flertalet egna ärenden ofta i nära samarbete med våra rullande utvecklingsprojekt. Rollen innefattar även en stor del kontakter med t.ex. Marknadsavdelning, Säljbolag, Kunder och Serviceorganisationer runt om i världen varifrån input många gånger kommer.

Exempel på arbetsuppgifter:
Produktutveckling samt implementering av nya eller uppdaterade funktioner

Delta i och delvis driva design transfer från R&D till produktion

Identifiera, driva och genomföra kostnadsreducerande åtgärder

Driva och rapportera alla typer av underhållsärenden relaterade till våra produkter

Kontinuerligt säkerställa efterlevnad av regulatoriska krav för våra produkter

Stödja och hjälpa andra avdelningar av företaget med teknisk och regulatorisk produktkunskap
Tjänsten är placerad i Getinge. Då tillverkningen ligger i Polen ingår resor till viss del i jobbet.
Vem du är
Vi tror att du har ingenjörsexamen inom el/mekatronik (Kandidat eller Magisternivå) och minst 2 års erfarenhet från elkonstruktion och produktutveckling i en internationell miljö.

Du har erfarenhet av att arbeta i projektform, gärna i en regulatoriskt styrd organisation och du är van att jobba "hands-on" med produkter du utvecklar.

Du ska ha bra kunskap inom styr- och regler teknik samt kunna rita och förstå komplexa elscheman.

Du ska ha kunskap inom CAD teknik inriktad mot el-design.

Kunskap inom EMC och elsäkerhet uppskattas.
Du vill jobba med starkt kundfokus och har möjlighet att kontinuerligt leverera goda resultat. Då det är många intressenter att hantera, parallellt med att teknikprojekten ska genomföras, behöver du vara välorganiserad och kommunikativ i ditt arbete.
Vi förutsätter att du behärskar svenska och vårt koncernspråk engelska mycket väl i tal och skrift.
Som person är du en resultatinriktad, drivande och öppen lagspelare med en god förmåga att kommunicera såväl inom bolaget som med externa intressenter. Du är strukturerad, kostnadsmedveten och nyfiken på att hitta optimala tekniska lösningar till våra produkter.  
Ansökan
Är du intresserad av att bli en del av ett internationellt och marknadsledande medicintekniskt företag vars produkter varje dag gör väsentlig skillnad för patienter, vårdpersonal och samhällen världen över? Getinge erbjuder en möjlighet att göra skillnad i en global och dynamisk miljö! Välkommen med din ansökan via länken senast 31 aug 2022.  Du är också välkommen att kontakta Daniel J. Andersson, R&D Manager Sterilizers på +46 10 335 33 14 om du har några frågor om tjänsten.
Vi ser fram emot just Din ansökan.
#LI-EP1
About us 
Getinge is on an exciting transformation journey constantly looking for new ways to innovate together with our customers to meet the healthcare challenges of the future. We are committed to diversity, equity and inclusion and to sustainability with a goal to be CO2 neutral by 2025. We believe in giving our employees the flexibility they need and make every effort to foster a learning culture that supports their personal development and creativity. Our passionate people hold our brand promise 'Passion for Life' close to heart. 
If you share our passion and believe that saving lives is the greatest job in the world, then we look forward to receiving your application and resume. We hope you will join us on our journey to become the world's most respected and trusted medtech company.