Date: Mar 2, 2023
Location: Hilversum, NL
Company: Getinge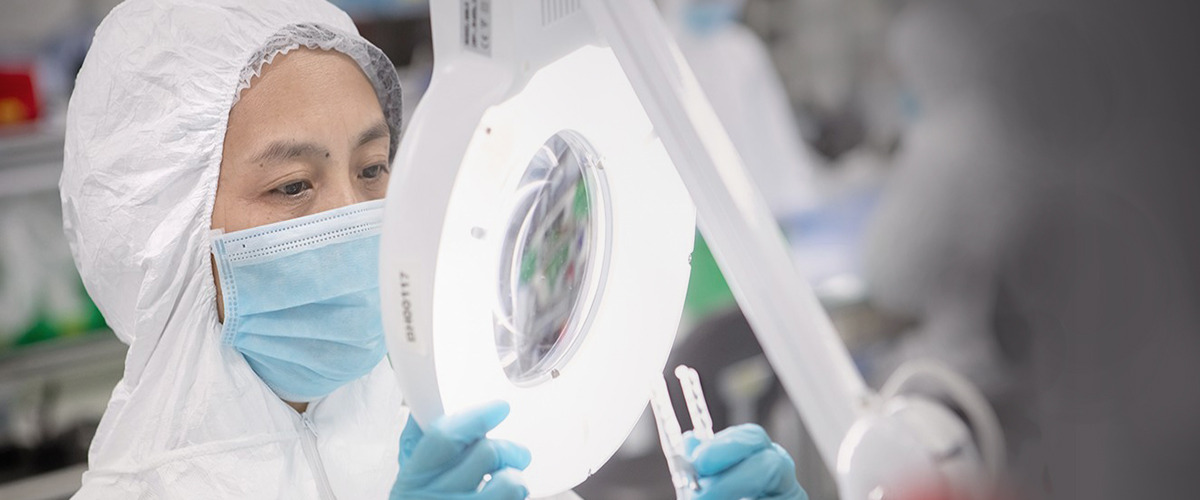 Bij Getinge hebben we de passie om te presteren
Sluit je aan bij onze diverse teams van gepassioneerde mensen en een carrière die je in staat stelt om je zowel op persoonlijk als op professioneel vlak te ontwikkelen. Met de sterke overtuiging dat iedereen toegang moet hebben tot de best mogelijke gezondheidszorg, biedt Getinge producten en oplossingen aan ziekenhuizen en life science bedrijven en instellingen, om hun klinische resultaten en workflows te optimaliseren. Het aanbod van Getinge omvat producten en oplossingen voor intensive care, cardiovasculaire processen, operatiekamers, sterilisatieafdelingen en life science. Getinge heeft wereldwijd meer dan 10.000 werknemers in dienst en verkoopt haar producten in meer dan 135 landen.
Ben je op zoek naar een inspirerende carrière? Je hebt hem gevonden.
Field Service Engineer
Als Field Service Engineer LS ben je onderdeel van een toegewijd team medewerkers voor de afdeling Life Science binnen Getinge. De standplaats is Hilversum maar je bent voornamelijk inzetbaar voor Noord, Oost Midden of Zuid Nederland. Wanneer je in een andere regio woonachtig bent bekijken we graag de mogelijkheden om alsnog met jouw enthousiasme in zee te gaan.
Het voornaamste doel van de Field Service Engineer LS bij Getinge is het uitvoeren van reparatie- en onderhoudswerkzaamheden uit bij onze klantenportefeuille die zich situeert in de farmaceutische industrie, alsmede het uitvoeren van installatiewerkzaamheden behoort tot de werkzaamheden. 
In de uitvoer van jouw werkzaamheden lever je hoge kwaliteit werk door je kennis en expertise in te zetten. Hierbij is accuratesse, een resultaatgerichte instelling en een groot probleemoplossend vermogen essentieel. Ons voortdurende streven naar optimale klanttevredenheid vraagt een open en flexibele werkhouding.
Kerntaken en verantwoordelijkheden kunnen zijn, maar zijn niet beperkt tot:
Je bent verantwoordelijk voor de signalering van aandachts- en knelpunten op locatie bij afnemers en de rapportage hiervan aan de verantwoordelijke functionaris.

Je stelt rapportages op voor intern- en extern gebruik.

Je staat klant en collega te woord bij technische vragen en je deelt hierbij jouw kennis.

Je waakt over de veiligheidsvereisten.

Je ondersteunt de Service afdeling in de breedste zin van het woord.
Kennis, vaardigheden en ervaring
Een afgeronde Mbo-opleiding Elektro(mechanica)techniek of gelijkwaardige kennis door ervaring als Field Service Engineer.  

Minimaal drie jaar relevante werkervaring als Field Service Engineer.  

Het kunnen lezen en interpreteren van technische tekeningen en schema's.  

Kennis van PLC-besturingen is een pré. 

Werkervaring in de medische branche is een pré.   

Je bent in het bezit van een rijbewijs B.  

Je beheerst de Nederlandse en Engelse taal, zowel mondeling als schriftelijk. 
Ons aanbod

Getinge is bezig met een spannende transformatiereis, waar we samen met onze klanten voortdurend opzoek zijn naar nieuwe manieren om te innoveren, zodat we de uitdagingen van de toekomstige gezondheidszorg aan kunnen gaan. Onze gepassioneerde medewerkers houden onze  merkbelofte 'Passion for Life' dicht bij het hart.
Als je onze passie deelt en gelooft dat het redden van levens de mooiste baan ter wereld is, dan zien we je sollicitatie graag tegemoet. We hopen dat je meegaat op onze reis om 's werelds meest gerespecteerde en vertrouwde medtech-bedrijf te worden.