Date: Jan 13, 2022
Location: Merrimack, NH, US
Company: Getinge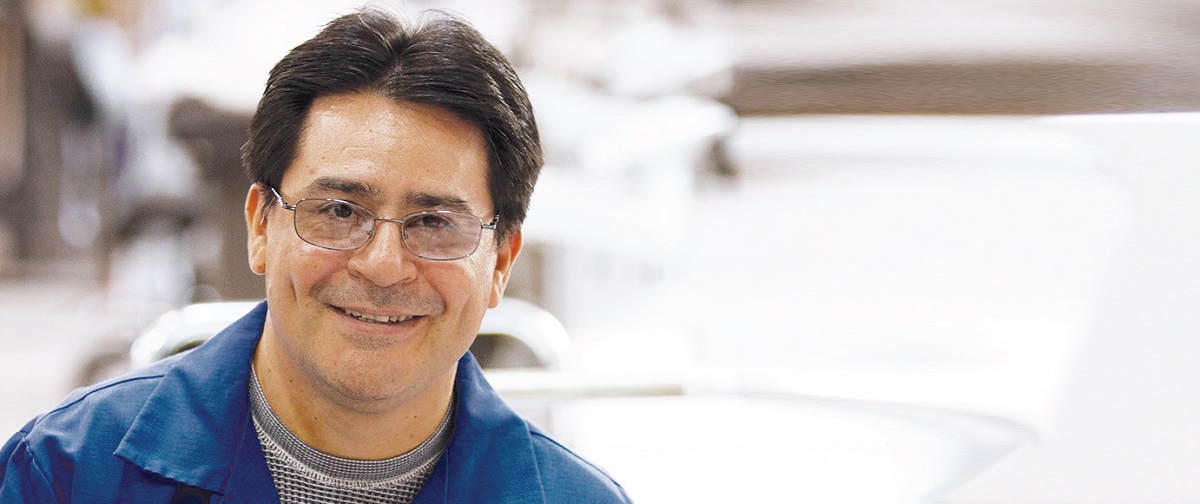 Together we can make a difference
At Getinge we are dedicated and passionate about helping our customers save lives and ensure excellent care. We provide innovations for operating rooms, intensive-care units, sterilization departments and for life science companies and institutions. Our portfolio combines well-known product brands such as Maquet, Pulsion, Atrium, Lancer and Datascope – just to name a few.
A career at Getinge will provide career opportunities that both inspire and challenge. Here, you can make a difference every day.
Job Overview

Leads and supports manufacturing employees to manufacture safe, quality products per cost standards while meeting manufacturing schedule requirements.  

Job Responsibilities and Essential Duties

Leads activities of shift performance to meet manufacturing schedule.

Completes production requirements by expediting work results; monitoring progress; resolving problems.

Improves workflow by eliminating stoppages; analyzing delays; recommending new methods.

Leads/participates in timely resolution of activities related to non-conformances.

Maintains team/line/associate productivity & efficiency to meet or exceed standard labor requirements.

Provide guidance, direction and leadership to establish and maintain a strong (resilient) manufacturing team by orienting, assigning, and coaching employees; communicating job expectations; developing personal growth opportunities, appraising job contributions.

Maintain timely execution of job specific training for manufacturing team members to meet organizational requirements.

Maintains safe and healthy work environment by following and enforcing standards and procedures; complying with legal regulations.

Interfaces with Materials Management to coordinate materials for production.

Track and maintain employee attendance records & address performance problems.

Contributes to team effort by accomplishing related results as needed.  

 

Minimum Requirements

Bachelor's degree, or equivalent (Operations Management, Engineering, or other technical discipline preferred).

Minimum four years leadership experience in a manufacturing environment, two of which must be direct supervisory experience, preferably in a medical device environment. 

 

Required Knowledge, Skills and Abilities

Team Leader capable of developing team structure, demonstrated Leadership Skills.

Experience in the implementation and sustainability of lean manufacturing concepts

PC proficiency required (email, MS Office applications).

Ability to manage multiple priorities in a manufacturing plant setting. 

Demonstrated business ethics, integrity and discretion required. 

Flexible and adaptable to changing circumstances, procedures, and environment. 

Working knowledge of Quality Systems Regulation requirements for medical devices.

Strong computer skills, including MS Office (Word/Excel) applications. 

Knowledge of Oracle a plus.

 

Supervision/Management of Others

Supervisory Skills – The ability to coach, develop and motivate associates to optimize team effectiveness.  Ability to impact team morale, sense of belonging and participation.

 

Internal and External Contacts / Relationships

 

Quality Requirements

Build Quality into all aspects of their work by maintaining compliance to all quality requirements.

Ensure compliance to all FDA and Worldwide Quality & Compliance regulations (As applicable to the job function).

Must have the education and experience to understand and comply with U.S. and Worldwide medical device regulations (As applicable to your job function).

Attend all required Quality & Compliance training at the specified interval.

Adopt the "Beyond Compliance Quality Culture" in the work environment; always meet and exceed requirements.

 

Environmental/Safety/Physical Work Conditions

Ensures environmental consciousness and safe practices are exhibited in decisions.

Duties are performed in a Controlled Environment manufacturing environment.

May require the use of personal protective equipment as dictated by the work environment.

Use/work in the immediate vicinity of 70/30 isopropyl alcohol (IPA) solution used for the preparation of work areas (line clearance) and used during the manufacturing process.

 

Getinge is an equal opportunity employer and all qualified applicants will receive consideration for employment without regard to race, color, religion, sex, sexual orientation, gender identity, pregnancy, genetic information, national origin, disability, protected veteran status or any other characteristic protected by law.

#LI-DV1

 
We look forward to receiving your application. If you share our passion and believe that saving lives is the greatest job in the world, then we look forward to receiving your application. We hope you will join us on our journey to become the world's most desired medtech company.

Nearest Major Market: Manchester
Nearest Secondary Market: Nashua