Date: Jan 15, 2023
Location: Orleans, FR
Company: Getinge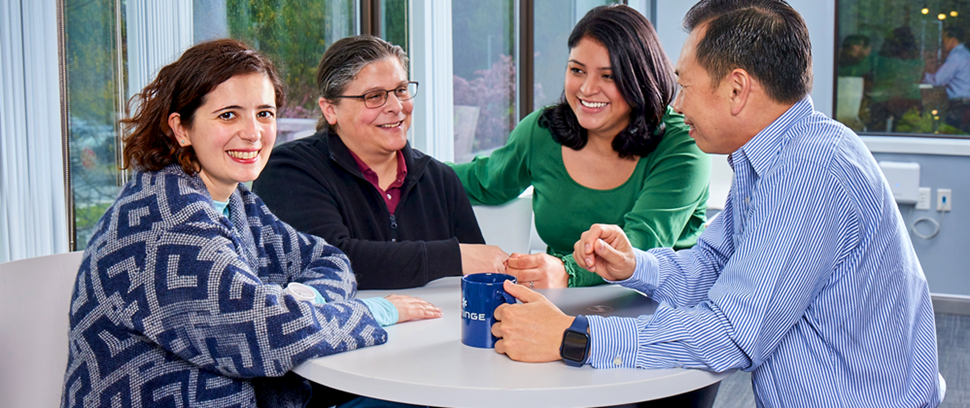 At Getinge we have the passion to perform
Join our diverse teams of passionate people and a career that allows you to develop both personally and professionally. At Getinge, our passion is to secure that every person and community have access to the best possible care, offering hospitals and life science institutions products and solutions that aim to improve clinical results and optimize workflows. Every day we collaborate to make a true difference for our customers – and to save more lives.
Are you looking for an inspiring career? You just found it.
Acteur mondial de 1er plan dans le secteur Medtech, le Groupe Getinge fournit les blocs opératoires, les unités de soins intensifs, les services de stérilisation et les acteurs des sciences de la vie, en solutions innovantes !
Grâce à notre expérience unique et nos partenariats étroits, nous contribuons à améliorer au quotidien la vie des patients.
Notre offre produits s'articule autour de 3 divisions :
- Division Acute Care Therapies (ACT) : matériel de chirurgie et de réanimation
- Division Surgical Workflows (SW) : équipement de bloc opératoire et de stérilisation
- Division Life Science (LS) : matériel à destination des industries des sciences de la vie et des laboratoires
Implanté depuis 1997 sur notre site d'Ardon-Orléans, MAQUET SAS, pôle de compétence international pour les éclairages opératoires de notre groupe GETINGE, est le centre de conception, de développement et de fabrication de ces équipements médicaux.
Nous recherchons, actuellement, au sein de la Direction Recherche et Développement, un(e) :
MANAGER ELECTRONIQUE EMBARQUEE (H/F)
Poste basé à Ardon (45)
CDI
Au sein d'une équipe de 33 personnes et directement rattaché(e) au Directeur R&D de la division SW (Surgical Worflows) *, vous managez une équipe de 5 personnes (ingénieurs systèmes électroniques h/f) et vous êtes un leader technique participant à la conception de nos éclairages opératoires.
Dans ce cadre, vos missions principales sont les suivantes :
Vous suivez et accompagnez votre équipe dans l'avancement de leurs sujets et notamment ceux liés à la réalisation de l'électronique embarqué (Hardware et software) des éclairages de blocs opératoires : cahier des charges, design, dossiers techniques, réalisations, tests, documentation, …

Vous concevez les systèmes électroniques de nos appareils médicaux (architecture électronique, dossier techniques des cartes électronique, logiciel, documentation),

Vous assurez la veille technologique dans votre domaine, et définissez les axes de pré-études.

Vous suivez la sous-traitance technique

Vous rédigez les procédures liées à l'activité du service. Vous en suivez et contrôler l'application.

Vous êtes l'interface sur les sujets électroniques avec les autres départements : Production, Méthodes, Qualité et Affaire Réglementaires

Vous construisez et pilotez le budget du service

Vous assurez le suivi règlementaire (UL, IEC 60601-1 ; IEC60601-1-2 ; IEC62304 ; …)

Suivi des plans de câblage
Votre profil :
Vous êtes ingénieur(e) spécialisé(e) dans l'électronique embarqué, et avez une expérience significative dans le hardware et/ou software.

Vous avez des compétences techniques sur ALTIUM et MPLAB (ou logiciels similaires)

Vous avez déjà une expérience dans le management d'équipe et êtes reconnu(e) pour vos qualités humaines et collaboratives

Vous avez un bon niveau d'anglais

Une expérience dans le domaine médical et la connaissance des normes associées serait un véritable avantage
Conditions de travail:
Quelques déplacements ponctuels
Quelques-uns de nos atouts et des atouts du poste :
Getinge : groupe Suédois avec des valeurs fortes : passion, excellence, ouverture, collaboration, responsabilité,

Groupe du secteur médical : où chacun contribue à une activité qui a du sens et dont la finalité est de sauver ou protéger des vies,

Produits : systèmes techniques et pointus,

Postes aux nombreuses interactions,

Dimension mondiale
#LI-ND1
About us 
Getinge is on an exciting transformation journey constantly looking for new ways to innovate together with our customers to meet the healthcare challenges of the future. We are committed to diversity, equity and inclusion and to sustainability with a goal to be CO2 neutral by 2025. We believe in giving our employees the flexibility they need and make every effort to foster a learning culture that supports their personal development and creativity. Our passionate people hold our brand promise 'Passion for Life' close to heart. 
If you share our passion and believe that saving lives is the greatest job in the world, then we look forward to receiving your application and resume. We hope you will join us on our journey to become the world's most respected and trusted medtech company.