Perfusion Territory Manager, St. Louis, Missouri
Location: 
St. Louis, MO, US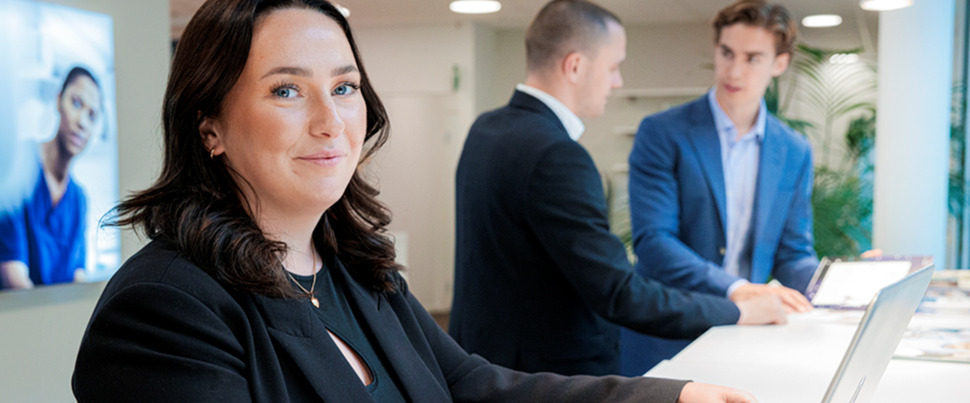 At Getinge we have the passion to perform
Join our diverse teams of passionate people and a career that allows you to develop both personally and professionally. At Getinge, our passion is to secure that every person and community have access to the best possible care, offering hospitals and life science institutions products and solutions that aim to improve clinical results and optimize workflows. Every day we collaborate to make a true difference for our customers – and to save more lives.
Are you looking for an inspiring career? You just found it.
ECMO Coordinator
Job Purpose:
The Perfusion Specialist II provides strategic account management and expertise with respect to the GETINGE products and uses these skills to promote sales opportunities within the assigned Territory or Region.  He/she assists in the sales process as well as work with the implementation team to ensure successful client outcomes.  The position also sells and promotes company products within a defined geographic territory by focusing on key accounts and expanding the usage of company products of current accounts.
Job Functions:  
Serve as a key business partner to GETINGE clients in the field.
Develop and maintains strong relationships with hospital personnel (e.g. through casual conversation, meetings, participation in conferences) to make new contacts in other departments within the hospital and to identify key purchasing decision-makers in order to facilitate future sales.
Proactively understands customer needs and when complaints arise regarding products, develops creative and feasible solutions or working with other related personnel (e.g. clinical research, pricing and/or marketing) to develop optimal solutions.
Determine the needs of the client (e.g., product and pricing), goals, product usage, and types of cases handled by specific customers by meeting with and asking in-depth questions of physicians and other hospital personnel to learn which GETINGE products can best address their specific needs.
Observe actual procedures in the operating room of hospital accounts to gain insight into the specific nuances of each physician and each member of the lab staff.
Develop business plans on a regular basis that identifies the needs of particular accounts and discussing issues with management to help the organization achieve its annual sales goals.
Educate customers on the merits and proper clinical usage of company products by giving presentations and demonstrations using a wide variety of formats and platforms (e.g., slides, transparencies, manuals) to secure purchasing commitments, often with the help of incentive programs and services made available to the account being developed.
Establish and maintains a business climate that fosters positive and cooperative working relationships with customers, and all GETINGE personnel, Resolve problems that may develop to the mutual benefit of the customer and GETINGE.
Comply with all health and safety codes and procedures as mandated by GETINGE policies, customer requirements, and regulatory agencies.
Sell solutions and products during regular visits with current and potential customers to fulfill revenue and unit growth objectives assigned by the company on a monthly/quarterly/annual basis. 
Perform other job-related duties as assigned at other regional installation sites as necessary.
Perform this job in a quality system environment as failure to adequately perform tasks can result in noncompliance with governmental regulations.
Ensure seamless importation of inventory by working with Import/Export Compliance Specialist.
Perform Ad-Hoc projects as required.
 
Required Knowledge, Skills and Abilities:
Solid understanding and application of business concepts, procedures, and practices. 
Be able to establish and cultivate an extensive network of support to facilitate the completion of assignments. 
Influence middle management and external customers on technical as well as new business solutions and interact with external clients. 
Ability to schedule time and resources within a territory in conjunction with near-term plans to ensure that the territory's objectives are achieved.
Effectively execute operations within an established budget.
Effectively exercise authority and judgment within defined limits to determine appropriate action.
Ability to work independently, following specific, general instructions.
Basic to Intermediate Microsoft Office skills in Excel, Word and Outlook and familiarity with Customer Relationship Management (CRM) tools.
 
Minimum Requirements: 
Minimum 12 years' experience as a Certified CCP or minimum 12 Years as an ECLS Respiratory Therapist with the last 3 years as ECLS Coordinator/Director plus advanced degree ie. Masters or other Industry certifications
A minimum of 5 years in a Territory Manager position with GETINGE, or 6 years in medical device sales which includes direct selling experience to physicians and hospitals.
Must have a valid driver's license. 
 
Quality Requirements (Required language- Please do not edit):
Build Quality into all aspects of their work by maintaining compliance to all quality requirements.
Ensure compliance to all FDA and Worldwide Quality & Compliance regulations (As applicable to the job function).
Must have the education and experience to understand and comply with U.S. and Worldwide medical device regulations (As applicable to your job function).
Attend all required Quality & Compliance training at the specified interval.
Adopt the "Beyond Compliance Quality Culture" in the work environment; always meet and exceed requirements.
Environmental/Safety/Physical Work Conditions: 
Ensures environmental consciousness and safe practices are exhibited in decisions.
Use of computer and telephone equipment and other related office accessories/devices to complete assignments.
May work extended hours during peak business cycles.
Will be required to lift up to 80 Ibs.
Travel requirement will be up to 50% to 75%.
 
#LI-NM1
About us 
Getinge is on an exciting transformation journey constantly looking for new ways to innovate together with our customers to meet the healthcare challenges of the future. We are committed to diversity, equity and inclusion and to sustainability with a goal to be CO2 neutral by 2025. We believe in giving our employees the flexibility they need and make every effort to foster a learning culture that supports their personal development and creativity. Our passionate people hold our brand promise 'Passion for Life' close to heart. 
If you share our passion and believe that saving lives is the greatest job in the world, then we look forward to receiving your application and resume. We hope you will join us on our journey to become the world's most respected and trusted medtech company.
Getinge is an equal opportunity employer and all qualified applicants will receive consideration for employment without regard to race, color, religion, sex, sexual orientation, gender identity, pregnancy, genetic information, national origin, disability, protected veteran status or any other characteristic protected by law.

Total Compensation $210,000 ($150,000 Base + $60,000 at plan Target Incentive)

Nearest Major Market: St Louis
Apply now »