Director of Business Development
Location: 
Streetsboro, OH, US
Position Eligible for Remote Work: 
Field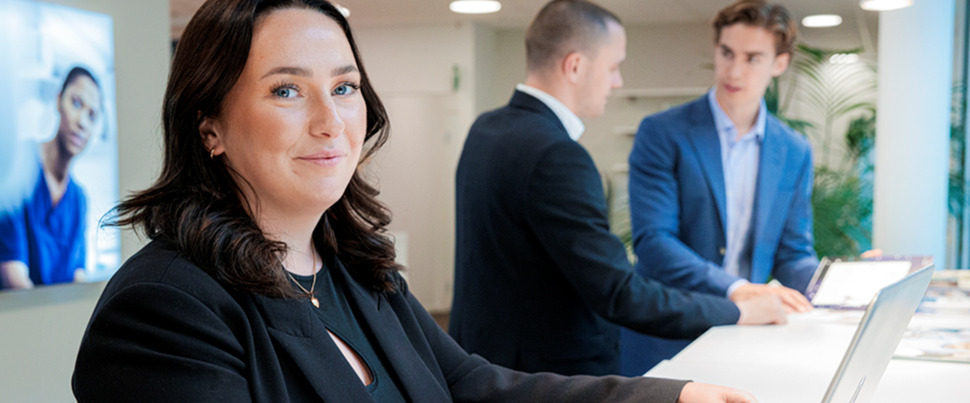 At Getinge we have the passion to perform
Join our diverse teams of passionate people and a career that allows you to develop both personally and professionally. At Getinge, our passion is to secure that every person and community have access to the best possible care, offering hospitals and life science institutions products and solutions that aim to improve clinical results and optimize workflows. Every day we collaborate to make a true difference for our customers – and to save more lives.
Are you looking for an inspiring career? You just found it.
Company Profile    
Talis Clinical, LLC provides health technology supporting clinicians to impact patient safety and improve outcomes. The team at Talis Clinical is committed to developing technologies that provide enhanced safety and mitigation of adverse clinical events, while providing an intuitive, productive user experience.
We are a fast paced organization with a culture orientated toward higher purpose outcomes and principles. This will be the most meaningful work you can do.
Status    Full-Time, On-site with heavy travel
Responsibilities
•    Initial Commercial client development – responsible for building a productive sales pipeline in US/Canada
•    Supports development of sales analytic tools
•    Meet company determined revenue targets
•    Gain and disseminate product and industry expertise
•    Meet financial objectives and working within budgetary and expense constraints
•    Supports team in development of sales and marketing collateral
•    Supports implementation resources with client deployment and training
•    Other duties as assigned
Preferred Experience
•    5-7 years Sales and marketing experience 
•    Medical sales experience required, HIT preferred
•    Use of CRM or Data base management system software 
•    Proficient in use of Word, Excel, Powerpoint, and other software
Other Requirements
•    Able to lift up to 25 pounds
•    Able to travel to client sites
Required Attributes
•    Critical Thinking — Using logic and reasoning to identify the strengths and weaknesses of alternative solutions, conclusions or approaches to problems.  
•    Speaking — Talking to others to convey information effectively. 
•    Persuasion — Persuading others to change their minds or behavior.    
•    Reading Comprehension — Understanding written sentences and paragraphs in work related documents.  
•    Social Perceptiveness — Being aware of others' reactions and understanding why they react as they do.
Education    
Bachelor's Degree or other applicable experience
Annual Salary Range / Benefits
•    Please provide salary requirements with resume
•    Major Health-Dental-Vision Insurance, 401K matching, Short Term Disability
•    Great development environment
Location    650 Mondial Parkway, Streetsboro, OH 44241
Getinge is an equal opportunity employer and all qualified applicants will receive consideration for employment without regard to race, color, religion, sex, sexual orientation, gender identity, pregnancy, genetic information, national origin, disability, protected veteran status or any other characteristic protected by law.
Apply now »