Date: Mar 27, 2023
Location: Tokyo, JP
Company: Getinge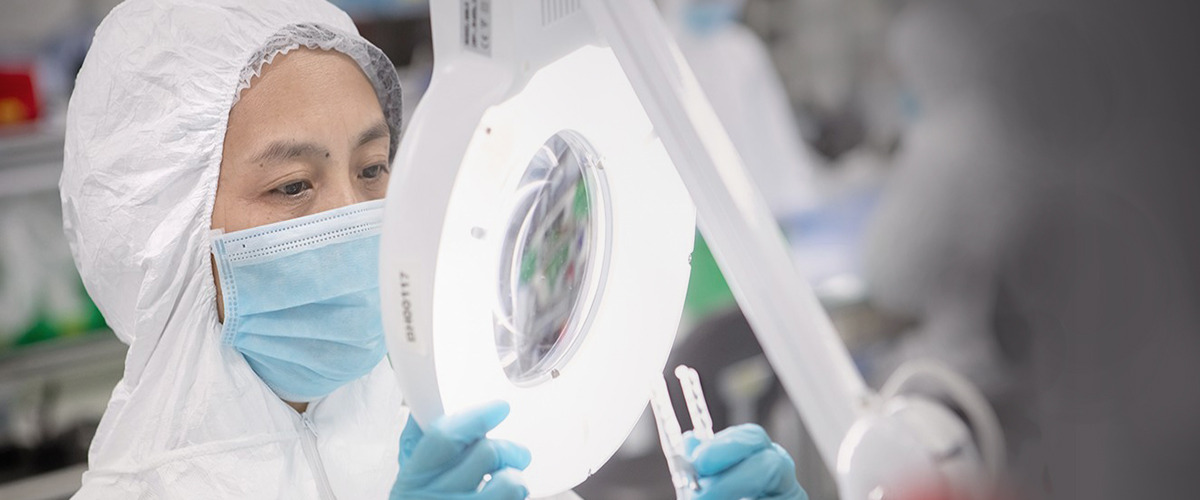 At Getinge we have the passion to perform
Join our diverse teams of passionate people and a career that allows you to develop both personally and professionally. At Getinge, our passion is to secure that every person and community have access to the best possible care, offering hospitals and life science institutions products and solutions that aim to improve clinical results and optimize workflows. Every day we collaborate to make a true difference for our customers – and to save more lives.
Are you looking for an inspiring career? You just found it.
Job Purpose:
Responsible for ensuring compliance with quality business requirements of Japanese domestic regulations for medical and non-medical devices.
Perform QA and QMS domestic quality operations in accordance with the Pharmaceuticals and Medical Devices Act
Ensure compliance and operation of quality requirements based on Global QMS and regulatory requirements

Functions:
Implement QA and QMS requirements under the Pharmaceuticals and Medical Devices Act
Perform QA and QMS operations in accordance with the QMS System Ministerial Ordinance and QMS Ministerial Ordinance
Execute and collaborate to promote Global QMS

Key duties and responsibilities:
Support the QA&QMS Manager
Communicate and implement quality management strategies that are consistent with the global strategy
As a Team Leader, build a strong team and develop staff within the organization
Establish, implement and maintain all GGJ managed procedures in line with Global QMS
Create and maintain product standards
Manage incoming inspections and market release decisions, as well as all product stop actions
Non-conformity handling and implementation of corrective and preventive actions
Manage incoming testing and communicate with Global Manufacturer
QMS conformity surveys
Foreign Manufacturer Registration
Management Review
Document and record management
Supplier and Distributor Control
Internal and Supplier Audit
Respond to Global Audit and administrative inspections
Establish cooperative relationships with government agencies (MHLW, PMDA, TMG, etc.)
Support Field Action organized by PMS (Safety) Department
Build good relationships with other related departments (especially Logistics (SCM), Service, Marketing, Sales) to improve processes and enhance the quality of the company as a whole

Knowledge/Skills/Experience:
Four college degrees in physics, chemistry, electrical, mechanical engineering, pharmacy, medicine, dentistry, or other specialty
At least 5 years of QA & QMS experience in the medical industry
Expertise and experience with Japanese quality regulatory requirements
Daily Communication with Global Team
Business level English skills to discuss with Global Members (able to manage conference calls)

Personal qualities:
Proven track record of developing successful strategies to lead teams to success
Proficiency in Japanese regulatory requirements and ISO 13485 standards
Excellent communication and presentation skills, including presentation and training
Proactive, energetic and self-directed professional
Ability to build good interpersonal relationships within the department and with other departments
Uncompromising
Highly proficient and able to continuously work on tasks and complete them within deadlines
Excellent relationship-building, influencing and negotiation skills
Ability to manage workload (including time management)
Strong IT Leteracy with working knowledge of Microsoft products (Word, Excel, PowerPoint), etc.
Experience in practical SAP operations

Internal and External Contacts:
Internal
Global Team
Sales, Marketing, Service
Logistics (SCM)
PMS (Safety)

External
3PL
Notified Body, Japanese health authority
Suppliers

Benefits Benefits:
Full Flexible (7 hours and 30 minutes per day)
Standard working hours: 9:00 - 17:30 (1 hour break)
Salary: Monthly salary + deemed overtime allowance (30 hours/month)
Bonus: Once a year
Benefits: Social insurance, defined contribution pension plan (401K), Benefit One (cafeteria plan)
Trial period: 3 months
Getinge Core Value: Getinge の企業文化
Employee introduction: Meet our Employees (getinge.com)
Showroom Introduction:【 ゲティンゲ エクスペリエンスセンター東京 360°ツアー 】 (getinge.com)
About us 
Getinge is on an exciting transformation journey constantly looking for new ways to innovate together with our customers to meet the healthcare challenges of the future. We are committed to diversity, equity and inclusion and to sustainability with a goal to be CO2 neutral by 2025. We believe in giving our employees the flexibility they need and make every effort to foster a learning culture that supports their personal development and creativity. Our passionate people hold our brand promise 'Passion for Life' close to heart. 
If you share our passion and believe that saving lives is the greatest job in the world, then we look forward to receiving your application and resume. We hope you will join us on our journey to become the world's most respected and trusted medtech company.