Position Eligible for Remote Work: 
0 days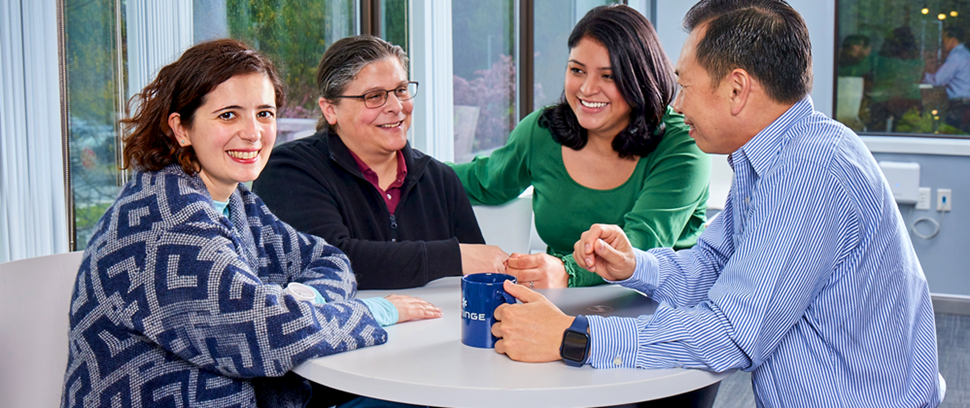 At Getinge we have the passion to perform
Join our diverse teams of passionate people and a career that allows you to develop both personally and professionally. At Getinge, our passion is to secure that every person and community have access to the best possible care, offering hospitals and life science institutions products and solutions that aim to improve clinical results and optimize workflows. Every day we collaborate to make a true difference for our customers – and to save more lives.
Are you looking for an inspiring career? You just found it.
Job Purpose
In a team environment, oversee all workflow for a team or teams.  Responsible for scheduling work flow, and assisting team members with problems.  Assist engineers or area supervision in development and support of the introduction of new processes and/or prodhcts.  Build product as ncessary.
Job Functions: 
Understands, adheres to and promotes safety policies and practices.

Responsible for quality and adheres to manufacturing process requirements and the MAQUET Quality Policy.  Proactively identifies and communicates quality issues and concerns; actively pursues resolution of issues by utilizing all resources.

Builds product by following all processes in which trained (in their most current revision), and completing other assigned work, while meeting manufacturing goals and metrics.   Act as a role model to others while demonstrating optimum proficiency.

Demonstrates, promotes and suggests ideas for Lean Manufacturing and related principles.  Takes an active leadership role in implementing and driving Lean activities.

Champions the flex strategy, rotates as necessary and works well with all group members, both within the team and cross-functionally.

Maintains accurate records, including training files and shop floor paperwork (SFP).  Consistently ensures the team is maintaining records accurately.

Required to participate in Shared Leadership.  Identify opportunities for continuous improvement and assist in their implementation.

Understands, follows and promotes all MAQUET and site-specific policies and procedures.

Responsible for attending and passing all required MAQUET and site-specific training (i.e. QS Basics, Lean Training).

Understands the functions of SAP, including running reports.  Responsible for conducting basic and routine trouble-shooting if applicable to the area.

Often takes on responsibility of training other operators in accordance with SOPs for the area.

Responsible for maintaining individual training records. 

Maintains departmental procedures.

Acts as liaison between manufacturing and other departments such as engineering and facilities to communicate needs or make requests.

This is not an inclusive list of job responsibilities.
Required Knowledge, Skills and Abilities:
Demonstrated ability to follow processes, has a complete understanding of the technical job duties and their practical applications to problems and situations

Demonstrates proficiency in all communication, including written and spoken, as well as strong math skills.

Must demonstrate ability to work effectively in a team setting, be flexible, and exhibit a willingness to learn/ take on new tasks.

Must demonstrate the ability to work under limited supervision and assist with the training and coaching of others.

May be required to work daily/weekend overtime to support business needs.
Minimum Requirements:
High School degree or equivalent required.

Typical minimum experience is 3+ years in a manufacturing environment.  A minimum of 2-3 years in medical device or other regulated manufacturing environment.
Getinge is an equal opportunity employer and all qualified applicants will receive consideration for employment without regard to race, color, religion, sex, sexual orientation, gender identity, pregnancy, genetic information, national origin, disability, protected veteran status or any other characteristic protected by law.
Salary: $23 - $27/hr
Apply now »