Date: Nov 18, 2022
Location: Wayne, NJ, US
Company: Getinge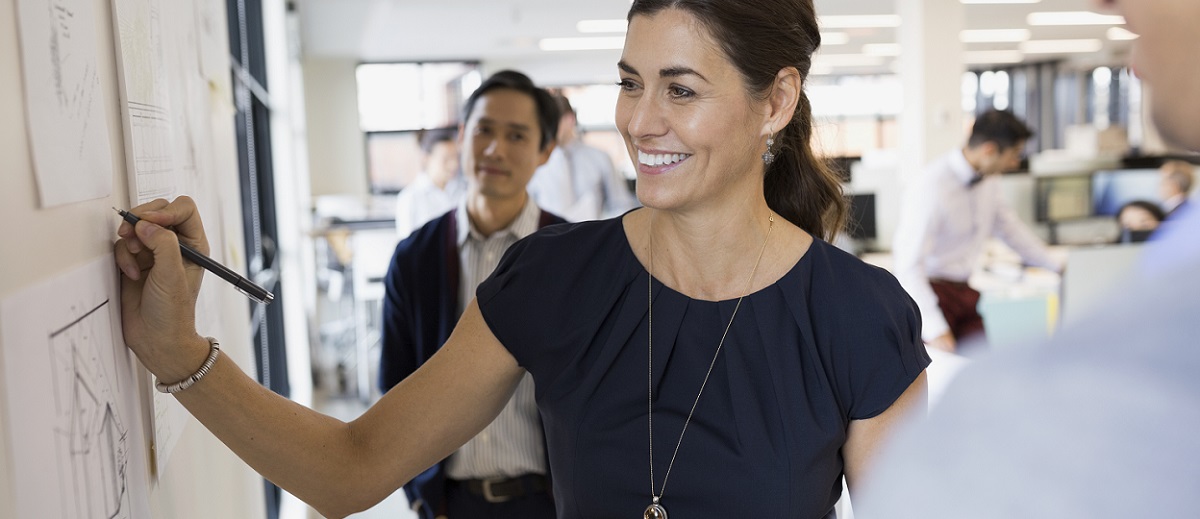 At Getinge we have the passion to perform
Join our diverse teams of passionate people and a career that allows you to develop both personally and professionally. At Getinge, our passion is to secure that every person and community have access to the best possible care, offering hospitals and life science institutions products and solutions that aim to improve clinical results and optimize workflows. Every day we collaborate to make a true difference for our customers – and to save more lives.
Are you looking for an inspiring career? You just found it.
Job Overview
The Sr. Analyst Sales Compensation will be responsible for providing support to the Manager Sales Compensation to administer commission programs and is considered a Subject Matter Expert. The position assists in ensuring legal documentation and compensation plan overview is current, and executes compensation programs utilizing data from performance tracking, reward calculations, reporting and analysis and dispute resolution. This position will collaborate cross functionally and will be responsible to provide detailed analysis of compensation performance. The position partners with all levels of the organization including Sales and Service management and senior leadership. 
Job Functions:
Reconcile sales commission updates by positions to financial plan on a Monthly basis. 

Make recommendations and develop improved process to maintain and update a sales commission database for field representatives, ensure all associate moves are accounted for and accurately tracked.

Partner with sales management to provide cost impact solutions and/or opportunities related to commission/incentive designs.

Assist in designing, modeling and implementing commission and sales incentive plans.

Develop tools and dashboards that communicate compensation performance.

Responsible for identifying and handling and calculation of all pro-rations for transfers, LOAs, new hires and terminations. 

Maintain and audit reports used to track movements.

Responsible for interfacing with the sales team to advise and manage commission and payout questions, and sales commission payout changes throughout the year. Provide prompt, accurate and thorough feedback to field sales to be a true business partner.

Partner with the Finance department to maintain the adjustment database that tracks all adjustments company wide.

Ensure accuracy and integrity of monthly data and incorporate into associated sales commissions statements along with adjustments.

Support audit of payroll through maintenance and creation of excel worksheets. Adhere to the Outlier Check process provided and review for additional audit opportunities.

Partner with HR Payroll to submit payouts while strictly adhering to the Payroll deadline.

Responsible for creating and auditing upload files from the Access database before communication to Payroll.

Prepare and manage Compensation Statements to field representatives. Distribute statements in PDF format prior to the Payroll payment date for sales representative review and verification.

Responsible for auditing statements to identify outlier and verify True Up, Adjustments, Proration, etc.

Support verification of sales checks and ensure distribution of monthly Sales Recaps to the field sales team within timely manner.

Participate in the development of detailed Yearly Sales Commission Databases that incorporate financial budgets and compensation plans.

Responsible for working with Finance and managing the accrual true up process.

Oversee the new hire Gaur process with in-depth knowledge of the budgets and supporting of the Offer Letter Database.

Conduct a side-by-side analysis and verification of different sales commissions plan by using two sets of data, both in Excel and Access.

Evaluate previous year's processes and recommend improvements for the upcoming year.

Responsible for managing the Special Commission Offer process and payments.

Completes all ad-hoc analysis as requested.
Minimum Requirements
Bachelor's Degree in Human Resources, Finance, Business or related field, or an equivalent combination of education and relevant experience.

A minimum of 5 years' of relevant experience in a corporate compensation role, preferably within a global medical device organization.
Required Knowledge, Skills and Abilities
Strong analytical, research and problem solving skills with high attention to details.

Strong verbal and written communication skills with the ability to interact with different levels of management and field associates.

Ability to effectively manage multiple priorities and ensure excellent attention to detail. Strong organizational skills are a must.

Advanced Microsoft Excel, proficiency in HRIS systems, basic Microsoft Access, intermediate skills in Outlook and Word.

Knowledge in ADP HRIS (HR Information Systems) preferred.

May work extended hours during peak business cycles.
Salary range: $87,000 - 110,000 depending on location and experience, + 10% bonus.
Getinge is an equal opportunity employer and all qualified applicants will receive consideration for employment without regard to race, color, religion, sex, sexual orientation, gender identity, pregnancy, genetic information, national origin, disability, protected veteran status or any other characteristic protected by law.
About us 
Getinge is on an exciting transformation journey constantly looking for new ways to innovate together with our customers to meet the healthcare challenges of the future. We are committed to diversity, equity and inclusion and to sustainability with a goal to be CO2 neutral by 2025. We believe in giving our employees the flexibility they need and make every effort to foster a learning culture that supports their personal development and creativity. Our passionate people hold our brand promise 'Passion for Life' close to heart. 
If you share our passion and believe that saving lives is the greatest job in the world, then we look forward to receiving your application and resume. We hope you will join us on our journey to become the world's most respected and trusted medtech company.