Sr. Engineer, Quality - Wayne, NJ
Position Eligible for Remote Work: 
1-2 days
Salary Range: 
$95-$120k/yr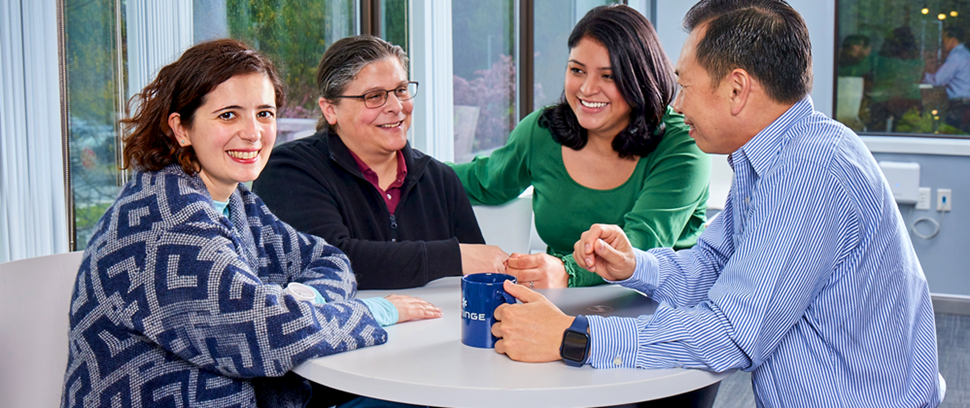 At Getinge we have the passion to perform
Join our diverse teams of passionate people and a career that allows you to develop both personally and professionally. At Getinge, our passion is to secure that every person and community have access to the best possible care, offering hospitals and life science institutions products and solutions that aim to improve clinical results and optimize workflows. Every day we collaborate to make a true difference for our customers – and to save more lives.
Are you looking for an inspiring career? You just found it.
Getinge is a global company that designs and manufactures medical devices and life science equipment. We impact the environment in various ways during a products life cycle so we have a goal to be CO2 neutral by 2025 and we are also engaged in achieving the Paris Agreement goal of limiting global warming to 1.5°C above pre-industrial levels.
We are focused on the pride and passion we have in belonging to Getinge and how our employees can share a passion to be part of a company with the central purpose of saving lives. We are looking for individuals who share this passion to join our team.
We currently have an opening for a Sr. Quality Engineer who will provide support to the Cardiac Surgery business unit.
Position Overview:
Provides leadership and technical support for the quality assurance, quality engineering functions with an emphasis on design control, process control.  Leads or is a key contributor to cross functional process improvement and problem solving teams. Ensures compliance to regulatory requirements per CFR820 and MAQUET policies and procedures for design control.
Job Responsibilities and Essential Duties
Drives design control activities throughout the design life of the product to include development, verification, and validation.

Reviews all design control documentation to ensure compliance with CFR 820.30 and with design criteria and standards.

Supports Quality management, which includes the generation and execution of Test Method Validations.

Reviews and approves product/process qualification/validation and other change control related documentation.

Identifies and leads implementation of new opportunities for improvements to work processes, production,

quality tools,

QA testing,

test methods, sampling plans, compliance strategies,

and other areas as identified.

Supports Quality management, which includes ensuring that corrective and preventive actions are issued as required, properly investigated, documented, effective, and completed on time.

Supports the Material Review Board by providing or reviewing the disposition of Non-Conforming Material

Participates in technical activities regarding validations: including formal design reviews, protocol development and / or review, synchronization of interdepartmental activities, evaluation and reporting results.

Reviews and approves product/process qualification/validation and other change control related documentation.

Communicates, interacts and coordinates quality improvement efforts regarding product status, deviations and problems; provides testing and training support to Manufacturing, Engineering and R&D.

This is not an inclusive list of job responsibilities.
Required Knowledge, Skills and Abilities
A Bachelor's degree in Engineering, Science or related field is required. A Master's of Science in Engineering, Science or related field is preferred. CQE (Certified Quality Engineer) is desirable.

A minimum of five years' experience in quality assurance, quality engineering or related functions or a M.S. plus 3 years' experience is required.

A minimum of 2 yrs. design control experience is required. 

Prior experience in a FDA regulated industry or ISO certified organization.

Must have demonstrated proficiency in statistical analysis, the ability to analyze and solve complex problems, and the ability to communicate effectively across departments. 

Working knowledge of quality systems is required. Familiarity with analytical software applications is preferred. 

Project management and leadership experience is required.

Must demonstrate effective influencing and change management skills and demonstrated achievements in process improvements.

Ability to use Microsoft Office Products such as Word and Excel or equivalent software applications is preferred
#LI-NM1
About us 
Getinge is on an exciting transformation journey constantly looking for new ways to innovate together with our customers to meet the healthcare challenges of the future. Our passionate people hold our brand promise 'Passion for Life' close to heart. 
If you share our passion and believe that saving lives is the greatest job in the world, then we look forward to receiving your application and resume. We hope you will join us on our journey to become the world's most respected and trusted MedTec company.
Benefits at Getinge:
At Getinge, we offer a comprehensive benefits package, which includes:
Health, Dental, and Vision insurance benefits

401k plan with company match

Paid Time Off

Wellness initiative & Health Assistance Resources

Life Insurance

Short and Long Term Disability Benefits

Health and Dependent Care Flexible Spending Accounts

Commuter Benefits

Parental and Caregiver Leave

Tuition Reimbursement
Getinge is an equal opportunity employer and all qualified applicants will receive consideration for employment without regard to race, color, religion, sex, sexual orientation, gender identity, pregnancy, genetic information, national origin, disability, protected veteran status or any other characteristic protected by law. 
Apply now »