Sr. Manager, Quality Engineering - Wayne, NJ
Apply now »
Date: Sep 2, 2021
Location: Wayne, NJ, US
Company: Getinge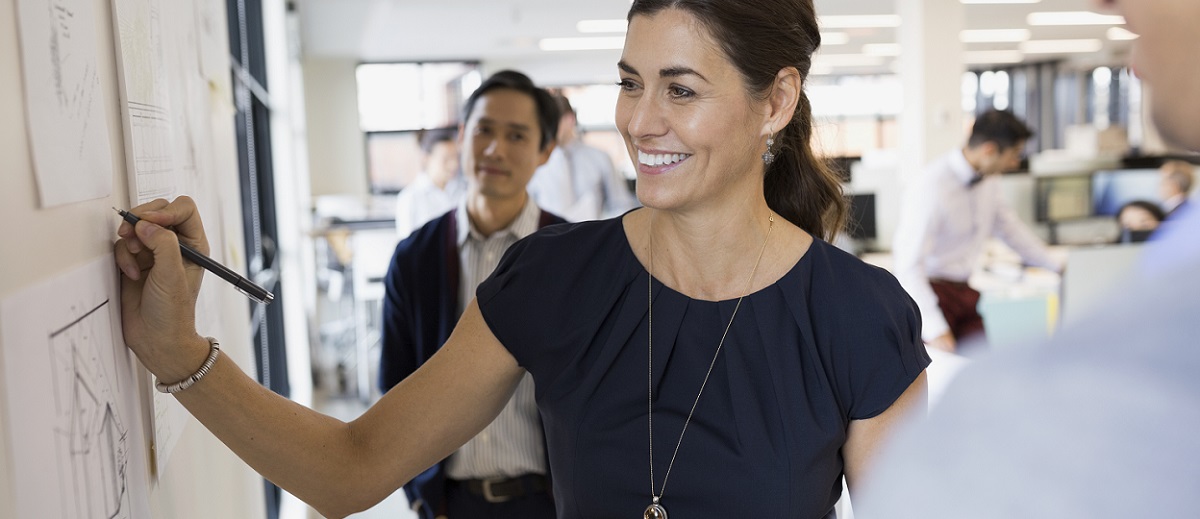 Together we can make a difference
At Getinge we are dedicated and passionate about helping our customers save lives and ensure excellent care. We provide innovations for operating rooms, intensive-care units, sterilization departments and for life science companies and institutions. Our portfolio combines well-known product brands such as Maquet, Pulsion, Atrium, Lancer and Datascope – just to name a few.
A career at Getinge will provide career opportunities that both inspire and challenge. Here, you can make a difference every day.
Getinge is a global company that designs and manufactures medical devices and life science equipment. We impact the environment in various ways during a products life cycle so we have a goal to be CO2 neutral by 2025 and we are also engaged in achieving the Paris Agreement goal of limiting global warming to 1.5°C above pre-industrial levels.
We are focused on the pride and passion we have in belonging to Getinge and how our employees can share a passion to be part of a company with the central purpose of saving lives. We are looking for individuals who also share this passion to join our team.
Job Purpose
We currently have an open position for a Senior Manager, Quality Engineering who is responsible for leading the hardware and disposable teams for Cardiac Assist Quality Engineering, Quality Control and Software Quality (CSV).  The Sr. Manager, Quality is responsible to ensure that all new product launches, design and process changes are in line with the requirements of the Quality Systems Regulations (QSR - Design Controls) and actively provide direction to support the business targets for CA hardware products.  This position ensures timely execution of Post Market Surveillance and Risk Management File Review activities, oversees the Nonconforming Material (NCMR) process; the Health Hazard Evaluation (HHE), the Incoming Inspection and Final QC inspections.
Job Functions: (Primary "essential" duties and responsibilities)
Cardiac Assist (CA) Management Representative (Disposables and Hardware).

Ensure that QA activities are properly staff, operate in a cost effective and efficient manner and maintain an innovative approach based on productivity improvement and implementation of best practices with respect to quality of products.

Responsible for directing all day to day compliance activities in support of business objectives

Quality Engineering: 

Maintain compliance with 21 CFR Parts 11, 820, ISO 13485 and ISO 14971 through Design Control, Design Change, Manufacturing, Sustaining projects, NCMR process, Post Market Surveillance process

Manage NCMR process and MRB meeting to ensure process is compliant to the applicable standards/regulations and proper completion of NCMRs.

Manage the process for quality risk assessments (Risk Management) and follow-up activities and ensure visibility for potential risks.

Ensure timely execution and accuracy of Health Hazard Evaluations including recommendation for any field actions and update to Risk files.

Ensure timely execution of scheduled Post Market Surveillance activities to capture customers' experience and report any suggested product improvement to management.

Quality Control- Responsible for Incoming and final inspection for CA products; Ensure timely review of Device History Records to avoid back order situations.

Participate in the creation, review and implementation of systems software validation/verification activities (Computer System Validation – CSV).  

Ensure that all new product launches and existing products are in line with GMP requirements (Design controls) and actively provide strategic direction.

Provides expertise and guidance on product and process for embedded medical device software verification and validation requirements and deliverables.

Collagen - Support and participate in the Collagen area and any product development or sustaining engineering activities.

Responsible for supporting activities to meet business objectives:

Third Party and Internal Audits: 

Corrective Action and Preventive Action Process:

Monthly Metrics and Management Review meetings:

Quality Plans

EUMDR

Hire, train, develop, and manage quality professionals to effectively support and continuously improve the Quality Assurance System.

Provides leadership, mentorship and guidance to direct reports.

Establish and support a work environment of continuous improvement that supports Quality Policies, Quality System, and the appropriate regulations for the areas this position supports

Required Knowledge, Skills and Abilities:

10+ years related experience in quality systems or related analytical field in a regulated industry. Demonstrated proficiency in medical device quality systems as represented in CFR Part 820 and ISO 13485.

Bachelor's Degree in Engineering, Pharmacy, Chemistry or other related science discipline. Master's degree or medical training a plus.

5+ years' experience leading a team of quality assurance professionals at various levels.

Ability to collaborate with Operations, Engineering, R&D and Regulatory Affairs.

Knowledge of GMP`s, FDA requirements, and ISO 13485 series standards.

Excellent oral and written communication and interpersonal skills

Fluent English required.  French, German, Italian, Spanish a plus

Microsoft Office, TrackWise and SAP applications.
Getinge is an equal opportunity employer and all qualified applicants will receive consideration for employment without regard to race, color, religion, sex, sexual orientation, gender identity, pregnancy, genetic information, national origin, disability, protected veteran status or any other characteristic protected by law.
We look forward to receiving your application. If you share our passion and believe that saving lives is the greatest job in the world, then we look forward to receiving your application. We hope you will join us on our journey to become the world's most desired medtech company.

Nearest Major Market: New Jersey