Date: Jan 20, 2023
Location: Copenhagen, DK
Company: Getinge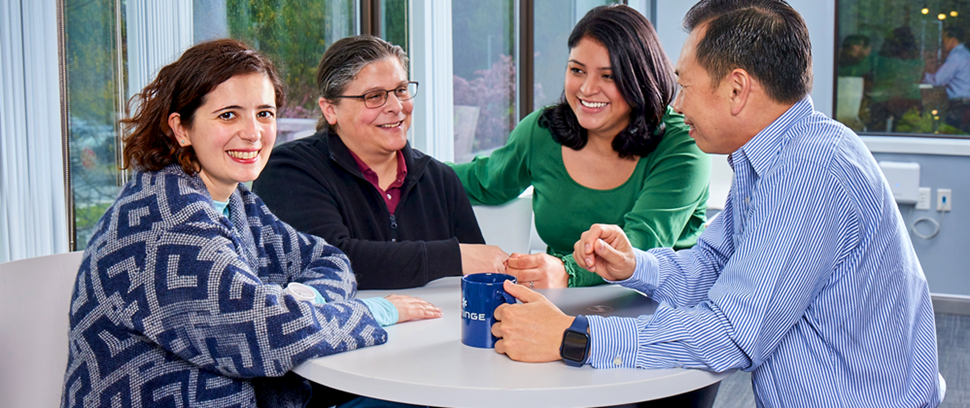 At Getinge we have the passion to perform
Join our diverse teams of passionate people and a career that allows you to develop both personally and professionally. At Getinge, our passion is to secure that every person and community have access to the best possible care, offering hospitals and life science institutions products and solutions that aim to improve clinical results and optimize workflows. Every day we collaborate to make a true difference for our customers – and to save more lives.
Are you looking for an inspiring career? You just found it.
Product backlog, sprint plan, user stories, features, and epics? .Net, Blazor, JavaScript, React, and Azure DevOps? Sound familiar? Great! We are looking for a Product Owner who is motivated to build high-quality products that save lives. You will have the opportunity to make a difference by creating a relatively new product, making progress from nothing.
You will own and be responsible for building and maintaining the Team Backlog for our product Automation Hub a medical device that must meet certain quality standards. You will initially work in close collaboration with a smaller team and with two products at a time. You will be responsible for balancing expectations, planning, and requirements with the surrounding team. Since we are working in smaller teams, your role will be broader and therefore managing typical tasks of a scrum master will be part of your daily work, just as:
 
· Arranging Product backlog, Sprint plans, user stories, Features, and epics
· Taking action if problems or untimely updates are identified
· Contributing to the writing of specifications and responsible for delegation if needed to any of the product team members.
· Clarifying requirements to Development Team, based on input from stakeholders
· Supporting the product team by mentoring and guiding on key issues
· Giving input to the product manager on how to support the product strategy and how to differentiate the product in the customer dialogue
 
Who you are:
At Getinge, we are looking for passionate individuals, who are agile, and resilient, take responsibility for their development and focus on achieving excellence. They never compromise on quality and always act responsibly remembering that our customers always come first. They enjoy collaboration and working in diverse and international teams, and embrace the future. If you love change, we can make sure that you stay that way!
 
Your experience includes:
In this role, you will be able to proactively influence future product decisions and you will be working in an agile. To be successful you need to be able to work independently as a Product Owner and we believe you demonstrate:
 
· Agile mindset, knowing it by heart
· Experience with .Net, Blazor, JavaScript, React, and/or Azure DevOps.
· Ability to influence and mentor other stakeholders incl. developers and balance expectations and requirements.
· Effective communications with both technical and non-technical individuals
· Ability to take on a broader Product owner role including Agile process focus, as well as leading two product backlogs at a time.
· Hands-on experience, and proven technical leadership skills, to guide others
 
Our Benefits
We strive for all our employees to be able to achieve good work-life harmony. We have introduced a flexible approach to our workplaces and therefore you will have the opportunity to work remotely according to agreements. We strive for all our employees to be able to achieve good work-life harmony. We have introduced a flexible approach to our workplaces, and therefore you will have the opportunity to some extent to work remotely in this position.
About us 
Getinge is on an exciting transformation journey constantly looking for new ways to innovate together with our customers to meet the healthcare challenges of the future. We are committed to diversity, equity and inclusion and to sustainability with a goal to be CO2 neutral by 2025. We believe in giving our employees the flexibility they need and make every effort to foster a learning culture that supports their personal development and creativity. Our passionate people hold our brand promise 'Passion for Life' close to heart. 
If you share our passion and believe that saving lives is the greatest job in the world, then we look forward to receiving your application and resume. We hope you will join us on our journey to become the world's most respected and trusted medtech company.